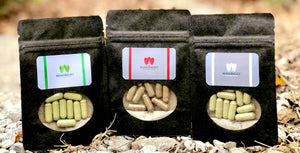 TRIO PACK : Not sure what to pick? TRY ALL 3 veins !
Included within the trio pack you will find all three veins.
10 count - Red, White, and Green Vein
Find your favorite and join the #MindRightMovement!
Buy Now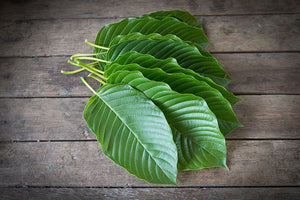 What is kratom?
Mitragyna speciosa is a tropical tree indigenous to Southeast Asia, the Philippines, and New Guinea.
This plant is a natural species belonging to the coffee family.
Mitragyna speciosa is an evergreen tree that can grow to a height of 25 m tall. The tree has wide, shiny, oval-shaped bright green colored leaves. 
Traditionally, the chopped fresh or dried leaves of the tree are chewed or made into a tea by local manual laborers to combat fatigue and improve work productivity.
MindRight breaths simplicity. We brought to you our favorite Red, Green, and White Vein. No wild exotic names, blends, etc.
Only 3 straight forward decisions.
We stand behind our product and have faith you will find your favorite to make Everyday Count!
#GetYourMindRight #MindRightMovement